We are now selling fish fresh from the boat to the consumer.  On designated days when one or more of our boats are offloading, we advertise the sale on our Facebook page and through an email distribution list.  The notice includes the product to be sold that day, the price, and the time for pick up.  Orders are taken via telephone or email.  We have currently sold tilefish, swordfish, yellowfin and big eye tuna and monkfish.  We will be adding different species in the near future and hope that the community continues to enjoy this service.  February and March are our off months as the boats take a much needed break.  We look forward to our first sale which is right around the corner!  Stay tuned and watch out for our posts.  You can email your orders to us here.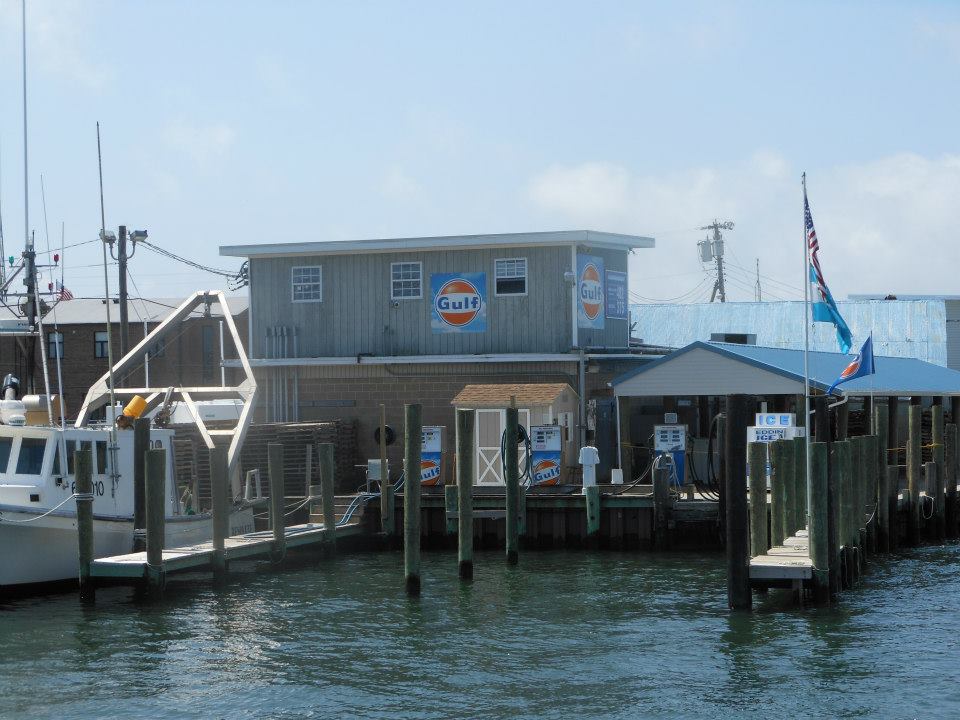 Our fuel dock is open year round.  We carry both Diesel and 89 Oct Plus  Gas.  Our Summer/Fall hours are 7:00 to 5:00 7 days per week.  We also carry flaked ice and sell by the Bin for the offshore fisherman!  The fuel dock also has bait on hand.  We can also take bait orders for delivery on Fridays.
Seasonal Slip Rentals and Transient Slips
Conveniently located just inside Barnegat Inlet, we are the closest marina just passed the Barnegat Lighthouse.  Whether you are heading South in the fall, or North in the Spring, we are a convenient stop along the way.
HAUL OUTS AND WINTER STORAGE
Whether you need to be hauled out for a quick fix or bottom painting or storage for the winter, we offer both.  Our rates are reasonable and competitive.  Our travel lift has a 30 Ton capacity.   Our winter storage rate includes haul out, power wash, blocking and spring Launch.
We are a Distributor for Grundens', Guy Cotten, Xtratuf and Dexter.  We carry a variety of gloves, both for the Scalloper and commercial fishermen and have a large selection of Grundens' and Guy Cotten merchandise.